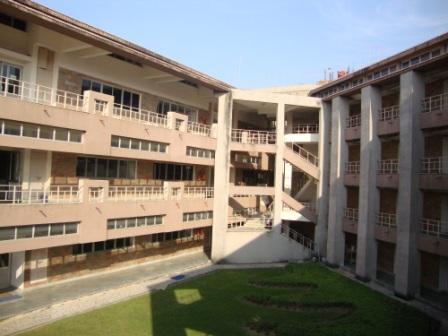 Vision
To be a place of academic excellence by imparting quality teaching,carrying out research and technology development in frontier areas of electronics and electrical engineering
Mission
To produce electronics and electrical engineers having strong theoretical foundation, good design experience and exposure to research and development.
To produce post-graduate electronics and electrical engineers who have strong theoretical foundation and research and development experiences in their chosen discipline.
To produce researchers who have clear thinking, articulation and interest to carryout theoretical and /or applied research resulting in significant advancement of the field of specialization.
To be a place for innovation and technology development in frontier areas of electronics and electrical engineering.
About the Department
The department was established during the inception of the institute in 1995 as the department of Electronics and Communication Engineering (ECE). Since its commencement, the primary objective of the department has been to impart quality education, training and research at the undergraduate, postgraduate and doctoral levels in various areas of Electronics and Communication Engineering with broad emphasis on design aspects of electronic systems. More...