---
Latest Updates:
For any queries, kindly contact
sparc.cse.iitg@gmail.com
All candidates who have received the confirmation mail are requested to report at
New Seminar Hall, 2nd Floor, Extension building, CSE Department at 4.55 PM.
Workshop Timings is from 5:00 PM to 7:00 PM on 23 (Tue), 24 (Wed) and 25 (Thu), August 2022.
Lecture Slides:
||
Day-1
||
Day-2
||
Day-3
||
Link to Online Workshop on Blockchain Technologies and Decentralized Environments, July 2021.
---
Workshop Brochure. || Application Registration Form (Last date: 18.08.2022) REGISTRATION CLOSED !
About the Workshop
In recent years, blockchain-based networks such as Bitcoin emerged from a purely underground internet cypherpunk movement to become a mainstream reality, attracting the interest of relevant academia and industry actors. Nevertheless, the peculiar convergence of concepts belonging to heterogeneous fields such as economy, computer science, and mathematics still makes it often difficult to capture an organic vision of the potentially revolutionary impact of such technologies. This workshop tackles such complexity by introducing a technical but still intuitive overview of the main concepts behind a blockchain, from the cryptographic foundations to the game-theory-related aspects that make it possible. In the second part of the workshop, concrete examples will be shown on the Bitcoin blockchain, including hands-on sessions regarding transactions, block explorers, and keys management. Finally, the last part of the workshop will discuss the most challenging problems regarding the scalability for a mass adoption of blockchains. After providing a background on Bitcoin layer 2 (The Lightning Network), a summary of the arising related research problems will be presented, including routing, scheduling, rebalancing, and topology analysis.
Workshop Contents
Physical vs Digital assets: the double spending problem
Problem of a native purely digital Internet asset
Hash Functions
Proof-of-work and Mining
Introduction to Asymmetric Cryptography
What's inside Blocks and Transactions?
Tools and Demos: Exploring the blockchain, transacting with Electrum
The Scaling problem: the different approaches to the trilemma
Scaling on upper layers: The Lightning Network
Open Research Topics and Challenges
Resource Person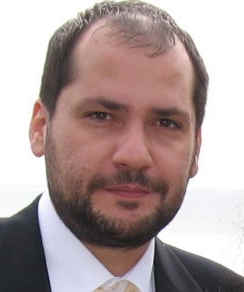 Dr. Davide Patti
Assistant Professor
Electric, Electronics and Computer Engineering Department
University of Catania, Italy.
Dr. Davide Patti is currently an Assistant Professor at the Electric, Electronics, and Computer Engineering Department, University of Catania. He has published several works on Design Space Exploration, Low-power techniques for Embedded Systems, and Network-on-Chip architectures. He has been teaching several courses in the Computer Science field, including Human-Computer Interaction at the Faculty of Psychology of Kore University, Enna, Italy, and lectures at the University of Southampton, UK. He is a Steering Committee member of the International Workshop on Network on Chip Architectures (NoCArc). He is also Associate Editor of IEEE Access and Guest Editor of many special issues. He is co-author of the Noxim project, currently used by a vast community of researchers working in the area of on-chip communication systems and employed as an experimental platform in more than 500 scientific papers published in refereed ACM and IEEE international conferences and journals.

Davide Patti: Home Page , Google Scholar
Duration, Date & Time
Venue: Seminar Hall, Computer Science and Engineering Department, IIT Guwahati.
Total duration of the workshop is 6 hours, spanning across three days.
Date: 23.08.2022 (Tue), 24.08.2022 (Wed)and 25.08.2022 (Thu)
Session timings: 5:00 PM to 7:00 PM (IST)
Eligibility Criteria
The workshop is open to
UG, PG, and Ph.D. students & faculty of any branch from IIT Guwahati.
Project Staffs working at IIT Guwahati.
Application Registration & Selection Process
There is NO REGISTRATION FEE. Only limited seats (50) are there and will be filled by First Come First Serve Basis.
Interested candidates are requested to submit the Application Registration Form on or before 18.08.2022, 3:00 PM. One person can fill the registration form only once.
Provisional list of shortlisted candidates will be displayed on this website on 19.08.2022.
Certificates will be provided to only those participants who attend all sessions of the workshop.
Few selected students (based on interactions with the resource perosn) will be provided project mentorship/internship at University of Catania.
Workshop Coordinators
Dr. John Jose
&
Prof. T. Venkatesh
Department of Computer Science & Engineering,
IIT Guwahati, Guwahati, Assam 781039.
Contact:
e-mail:
sparc.cse.iitg@gmail.com
Mobile number:
9497132363 / 8240778873