Microalgae as cell factory for biofuel production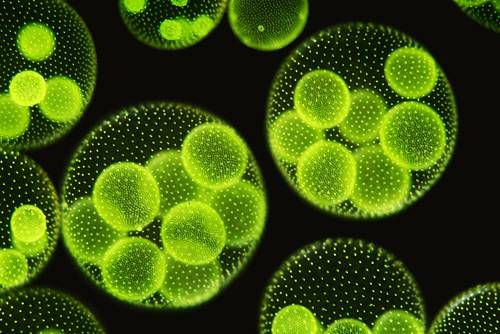 Large scale production of algal biomass for commercial application is recommended to be obtained mostly in open, "raceway" pond or closed photobioreactor via photoautotrophic cultivation. However, this commonly used way of algal cultivation suffers from various limitations. To address these existing bottlenecks we propose to use Photovoltaic Airlift Photobioreactor (PAPB) for high cell density cultivation of microalgae using natural light source (sunlight) in a closed environment. An Energy Efficient Electrochemical Harvesting (EEECH) technology is being developed to minimize the cost on downstream process. We are also interested to develop sustainable pilot scale production technology for hydrocarbon oil via hydrothermal liquefaction (HTL) of microalgae grown on flue gas and organic nutrients recycled from HTL unit which will be economically feasible and environmentally safe.
Further, we seek to achieve a deeper understanding of the interaction between growth and product formation, biochemical energy, carbon fixation and assimilation pathway. Our group is performing a combined task of biochemical characterization, comparative proteomic study and flux balance analysis of the model algal strain grown under various growth conditions in order to identify the key process parameters, regulatory proteins and dominant pathways which could be the possible targets for modifications. Based on the findings we will propose a strategy to improve overall performance of the technology via combined modifications at the process (Biochemical engineering approach) and strain level (genetic engineering approach). This work is in collaboration with Dr. Sanjeeva Srivastava, Department of Bioscience and Bioengineering, IIT Bombay. The lab is equipped with large scale production facilities e.g. open raceway pond of 500 L to 2000 L capacity, airlift photo bioreactor of 50 to 1000 L capacity, automated photobioreactor of 3-7 L capacity and all major analytical facilities. The projects are funded by SERB, ONGC, DBT-BCIL, DST, DBT etc.