---

Latest Updates:
E-certificates will be emailed by 16.03.2022 to
Final List of Eligible Candidates
who attended all the three days. [updated on 09.03.2022]
Lecture Slides
uploaded. Video recordings of the sessions will be uploaded by 15.03.2022.
Confirmed List of Candidates
.
MS Teams link and login guidelines are emailed to all candidates in the Confirmed List.
Last date of online application submission is
17.02.2022
.
For any further queries, contact
sparc.cse.iitg@gmail.com
[Phone:
9497132363 / 8240778873
]
---
Workshop Brochure. || Application Registration Form (Last date: 17.02.2022)


About the Workshop:
It is well known that multi-core chips are penetrating various scales of computing such as embedded and cloud. The reason being increasing complexity of applications to be supported while meeting various end-user demands. This necessitates for intelligent processing within the chip. This will workshop will establish the need of intelligent processing in multi-core chips used in various application domains and cover challenges, state-of-the-art and envisioned future towards having intelligent multi-core systems.
Workshop Contents:
Overview of multi-core systems
Computation and communication issues in multi-core systems
The need for intelligence
Intelligent adaptations and challenges
The search for the right level of intelligence
State-of-the-art intelligence
Envisioned future intelligence
Lecture Slides: || I. Introduction || II. Intelligence || III. Online ML based Intelligence ||


Resource Person: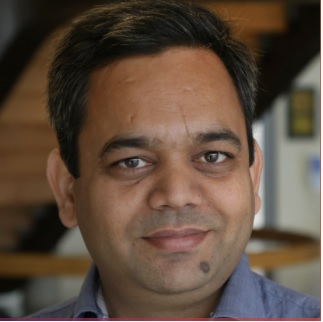 Dr. AMIT KUMAR SINGH
Associate Professor
School of Computer Science and Electronic Engineering
University of Essex, UK.
Dr Amit Kumar Singh is an Associate Professor at University of Essex, UK. He received the B.Tech. degree in Electronics Engineering from Indian Institute of Technology (Indian School of Mines), Dhanbad, India, in 2006, and the Ph.D. degree from the School of Computer Engineering, Nanyang Technological University (NTU), Singapore, in 2013. He was with HCL Technologies, India for a year and half until 2008. He has a post-doctoral research experience for over five years at several reputed universities. His current research interests are design and optimisation of multi-core-based computing systems with focus on performance, energy, temperature, reliability and security. He has published over 110 papers in reputed journals/conferences, and received several best paper awards, e.g., IEEE TC February 2018 Featured Paper, ICCES 2017, ISORC 2016, PDP 2015, HiPEAC 2013 and GLSVLSI 2014 runner up. He has served on the TPC of IEEE/ACM conferences like DAC, DATE, ICCAD, CASES and CODES+ISSS.

Amit Kumar Singh: Home Page , Google scholar
Duration, Date & Time:
Workshop will be conducted Online on MS TEAMS.
Total duration of the workshop is 5 hours, spanning across three days.
Date: 22.02.2022 (Tuesday) to 24.02.2022 (Thursday)
Session timings: 12:30 PM - 02:00 PM (IST)
Eligibility Criteria:
The workshop is open to
UG, PG, and Ph.D Students as well as Faculty from CSE/ECE/EEE/IT background.
Technical personnel from R&D organisations/industries and technical staff working in R&D projects.
Application Registration & Selection Process:
There is NO REGISTRATION FEE. Only (250) applications will be considered on First Come First Serve Basis.
Interested candidates are requested to submit Application Registration Form on or before 17.02.2022.
Application Registration Form (One person can fill the registration form only once.)
Provisional list of shortlisted candidates will be displayed on this website on 18.02.2022 based on applications received till then.
Candidates who submitted their application are requested to check this website on 18.02.2022 for viewing shortlisd applications.
E-certificates will be provided to only those participants who attend all sessions of the workshop.
Workshop Coordinators:
Dr. John Jose
&
Dr. T. Venkatesh
Department of Computer Science & Engineering,
IIT Guwahati, Guwahati, Assam 781039.
Contact:
e-mail:
sparc.cse.iitg@gmail.com
Mobile number:
9497132363
/
8240778873