More Website Templates @ TemplateMonster.com | Zerotheme.com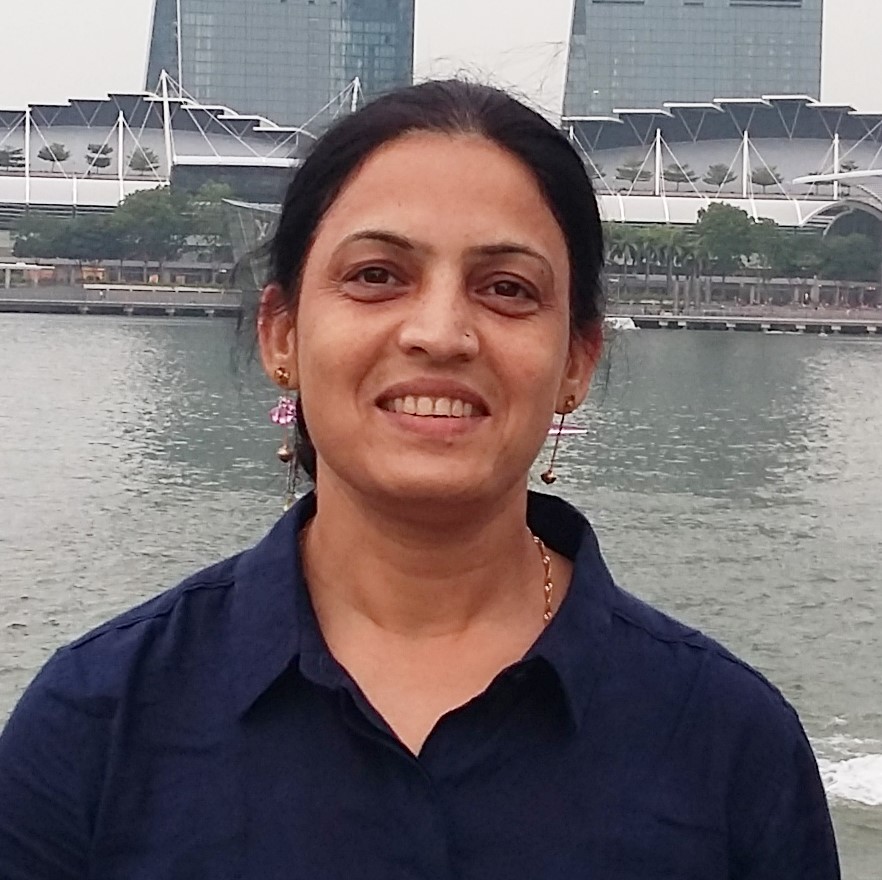 Prof. Rakhi Chaturvedi
Prof Rakhi Chaturvedi has established solid foundation, both theoretically and experimentally, in the area of Plant Tissue Culture (PTC) and Secondary Metabolite Production, Plant Biochemical Engineering and Plant Sciences. Her research group is involved in improving the commercial and medicinal value of existing plantations by implementing the PTC techniques in simplest to the complex plant systems ranging from herbs to trees. Her research work has been widely acclaimed in the academic circle. To her credit, she delivered several lectures including keynote speeches at several scientific forums and given hands-on training on various aspects of value addition to the plant bioresources using PTC techniques. Her research findings have been published in peer reviewed international journals of high impact factors like, Biotechnology Advances, Journal of Plant Physiology, Plant Cell Reports etc.
During past over 14 years, since joining as faculty at Biosciences and Bioengineering Department (BSBE) at IIT Guwahati, she has supervised the thesis work of good numbers of Ph.D., M.Tech, B.Tech. students and summer trainees from all over India. Recognizing the work done in her laboratory, some of her students and trainees have won best poster/oral presentation awards at National and International conferences while a few other students are serving as Faculty members /Scientists in the Institutions of national/international repute.
Her research group is working on various core aspects of plant tissue culture like, clonal propagation, micropropagation, embryo rescue, somaclonal variations, protoplast isolation and regeneration, haploid plant production to raise homozygous (pure) lines and triploid plant production to raise seedless variety of economically useful and endangered plant species. She is currently engaged in couple of projects, like:
Doubled haploid production (homozygous diploids) in two challenging tree species, Neem (Azadirachta indica) and Tea (Camellia species) using in vitro androgenic haploids developed in her laboratory


Production of antidiabetic compounds, like terpenoids (Tinosporide, Tinocordifolin) and alkaloids (Berberine, Tinosporin, Palmatine), from Tinospora cordifolia (Giloy) using in vitro callus cultures


Scale-up and constant production of various metabolites in bioreactors, including Azadirachtin, Betulinic acid, Oleanolic acid, Ursolic acid, Spilanthol and Scopoletin using high yielding in vitro cell lines developed in her laboratory
Dr Chaturvedi is also the recipient of prestigious "Prof. Y. S. Murty Gold Medal 2011" of Indian Botanical Society (IBS) and "Newton-Bhabha Leading Women Scientist Award in Crop and Agricultural Sciences 2016" instituted jointly by DBT, India and Cambridge University, UK, for her contribution in teaching and research. She is the nominated member of National Academy of Sciences, India (NASI), Plant Tissue Culture Association-India (PTC-I) and Society of In Vitro Biology (SIVB), USA. She is the Associate Editor of a peer reviewed International Journal "In Vitro Cellular and Developmental Biology- Plant" published by Springer.
Education
S.No
Degree
University/Instiution

1

Ph.D.

University of Delhi, Delhi, India

2

M.Phil

University of Delhi, Delhi, India

3

M.Sc.

University of Allahabad, Allahabad U.P., India

4

PG Diploma
(German)

University of Allahabad, Allahabad U.P., India

5

B.Sc.

Ewing Christian College, University of Allahabad, Allahabad U.P., India
Teaching/Research Positions
| S.No | Positions | Instiutions |
| --- | --- | --- |
| 1 | Professor | IIT Guwahati, Guwahati, Assam |
| 2 | Associate Professor | IIT Guwahati, Guwahati, Assam |
| 3 | Assistant Professor | IIT Guwahati, Guwahati, Assam |
| 4 | CSIR Research Associate | Jawaharlal Neheru University, New Delhi, India |
| 5 | Lecturer | Hansraj College,University of Delhi, India |
| 6 | Post Doctoral | University of Delhi, India |