Dr. Hemangee K. Kapoor

Professor of CSE
Vice President, ACM India Council
Associate Dean Alumni and External Relations


Contact Address :

Department of CSE
Indian Institute of Technology Guwahati,
Guwahati (Assam),
Pin. 781 039, India.

Tel: +91 (0)361 258 2363
Fax: +91 (0)361 269 2787
Email:
hemangee [at] iitg [dot] ac [dot] in
---
Education
---
Research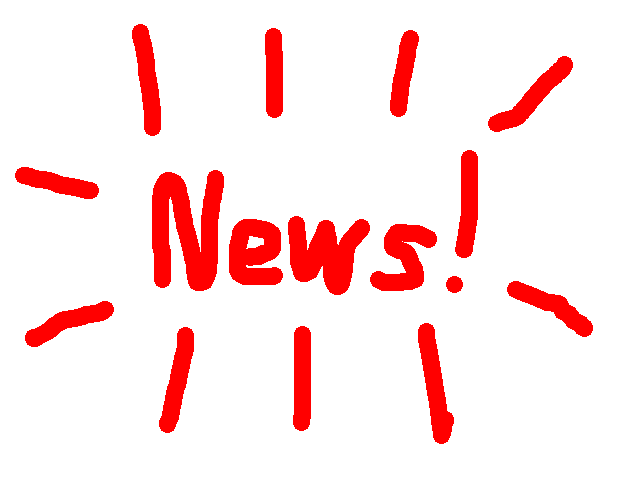 I am co-guest editor for Communications of ACM special section on the India Region
Click here for more details

Happy to share the following media coverage regarding contributions of my research group
appearing in economictimes and insidene.com

Sheel's paper accepted in IEEE TCAD
"CAPMIG: Coherence Aware block Placement and MIGration in Multi-retention STT-RAM Caches"

Palash's paper accepted in IEEE TC
"ALAMNI: Adaptive LookAside Memory based Near-Memory Inference Engine for Eliminating Multiplications in Real-Time"


My current research interests include:
Multiprocessor Computer Architecture
Emerging Memory Technologies
Near Data Processing
Networks-on-Chip Design
Power Aware Computing

A link to my summarising talk on Computer Architecture course: Click here

Current Professional Activities
Achivements and Honours

Here is a list of my publications and project students

Sponsored projects:

Title: "Reducing Cache Access Time in Tiled Chip MultiProcessors"
Agency: DIT
Duration: 2013-17 (3.5 years)

Title: "Advanced embedded systems laboratory"
Agency: Intel
Duration: 2012-14 (2 years)
Objective: Curriculum development for the hardware lab using the Intel Atom kits
Title: "Formal Approach to design of latency-insensitive systems"
Agency: Department of Science and Technology, Govt. of India
Duration: 2009-12 (3 years)
---
Ph.D. Students
Completed
Shirshendu Das (Jan 2011 - Jan2016) : (Assistant Professor at IIT Ropar)
Effective Utilization of LLCs by Managing Associativity, Placement and Mapping
Shounak Chakraborty (Jan 2012 - Feb 2018) : (ERCIM Fellow at NTNU, Trondheim, Norway)
Energy and Thermal Management of CMPs by Dynamic Cache Reconfiguration
Sukarn Agarwal (July 2014 - March 2020) :
LiNoVo: Longevity Enhancement of Non-Volatile Caches by Placement, Write-Restriction & Victim Caching in CMPs
Sanjay Moulik (Jan 2014 - March 2020) : Assistant Professor at IIIT Guwahati (joint student with Dr. Arnab Sarkar)
New Approaches to Energy and Temperature Aware Scheduling Techniques for Real-time Multi-core Systems
Khushboo Rani (July 2017 - Jan 2021)
LongLiveNoC: Wear Levelling, Write Reduction and Selective VC allocation for Long lasting Dark Silicon aware NoC Interconnects
Palash Das (July 2015 - April 2022)
Near-Memory acceleration of Convolutional Neural Networks by exploiting Parallelism, Sparsity, and Redundancy

On-going
Sheel Sindhu Manohar (Jan 2016--)
Arijit Nath (July 2016--)
Aswathy N. S. (July 2018--)
Imlijungla Longchar (July 2019--)
Swati Upadhyay (Jan 2021--)
Neeraj Sharma (joint student) (July 2021--)

External Supervision
Ashwini Kulkarni (May 2017 --): registered student at College of Engineering Pune, Pune Unversity

Post-Doc
Sonal Yadav (May 2018--March 2020) : PhD from MNIT Jaipur
---
Events
I have been involved in organising the following events:

Smart India Hardware Hackathon (SIHH), 18 - 22 June 2018, Institute Coordinator from IIT Guwahati
Smart India Hackathon, SPOC from IIT Guwahati :: website
Regional GCCS Hackathon 9-10 Nov. 2017, IIT Guwahati :: Schedule
Nodal Officer at IIT Guwahati for "Ek Bharat Shreshtha Bharat" :: Schedule
Celebration of Women in Computing East and North-East, 2-3 Nov. 2015: ACMW2015
Deadlines: Extended abstract submission: 24 Sep. 2015. Registration: 10 Oct. 2015
VLSI Design and Test Symposium, May 2016: VDAT 2016
KIC-TEQIP Workshop on Recent Advances in Computer Architecture: June 2016
1-week event with lectures and hands-on lab sessions: RACA16
Application deadline: 29, Feb 2016.
---
Teaching
Recent courses:

Autumn 2021
PG + UG (CS527) : Parallel Computer Architecture
Winter 2022

and some older courses ...

---
---