About IIT Guwahati
The Indian Institute of Technology Guwahati, the sixth of the seven- member IIT fraternity, is situated on the north bank of the river Brahmaputra. The sprawling 705 acre of IIT campus in the land of "The Red River and the Blue Hills" has enchanted many a visitor by its picturesque surroundings.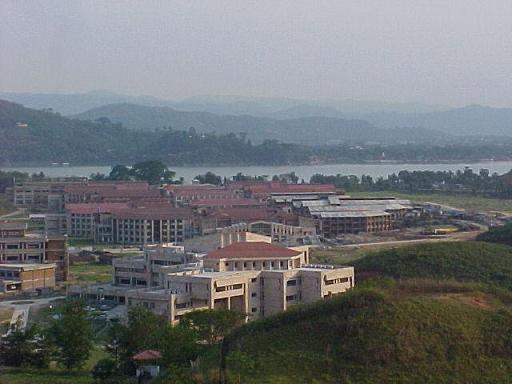 About Guwahati
Guwahati is the gateway to the North-Eastern region of India and is well connected by air and rail. Guwahati is directly connected by air to New Delhi and Kolkata, and there are connecting flights to other cities of India. Direct trains run to all major cities of the country.

Weather
Temperatures during July can range between 25°C and 35°C. In addition, high humidity and occasional showers should be expected during the month. You are strongly advised to carry an umbrella.


Reaching IIT Guwahati
The IIT campus is located in North Guwahati. For commuting from the railway station to the North Guwahati campus, you can hire Tata Sumos and auto-rickshaws. The fare for an auto-rickshaw is around Rs.200/- and for a taxi it is close to Rs.400/-. The cheapest option for reaching IIT from the railway station is to take a rickshaw to the Institution of Engineers Building in Panbazar, less than a km away, from where one can board an IIT bus to the campus. Please see the bus timings below.
Prepaid taxis can be hired from the airport for Rs 300 to reach the IIT campus.
Bus Timings
FROM: Guwahati City ( Institution of Engineers Building ) TO: IIT Guwahati Campus
Working days: 6:45 am, 8:15 am, 10:00 am, 12:00 am, 1 pm, 2 pm, 3 pm, 4 pm, 5:15 pm,6:45 pm, 8:15 pm, 8:45 pm.
Saturdays and Sundays: 6:45 am, 8:15 am, 10:00 am, 12:00 pm, 1 pm, 2 pm, 3 pm, 4 pm, 5:15 pm, 6:45 pm, 8:15 pm, 8:45 pm.
If you have any queries please contact us update06 at iitg dot ernet dot in