About
I am a faculty member in the Department of Mathematics, Indian Institute of Technology Guwahati since from March 26, 1999.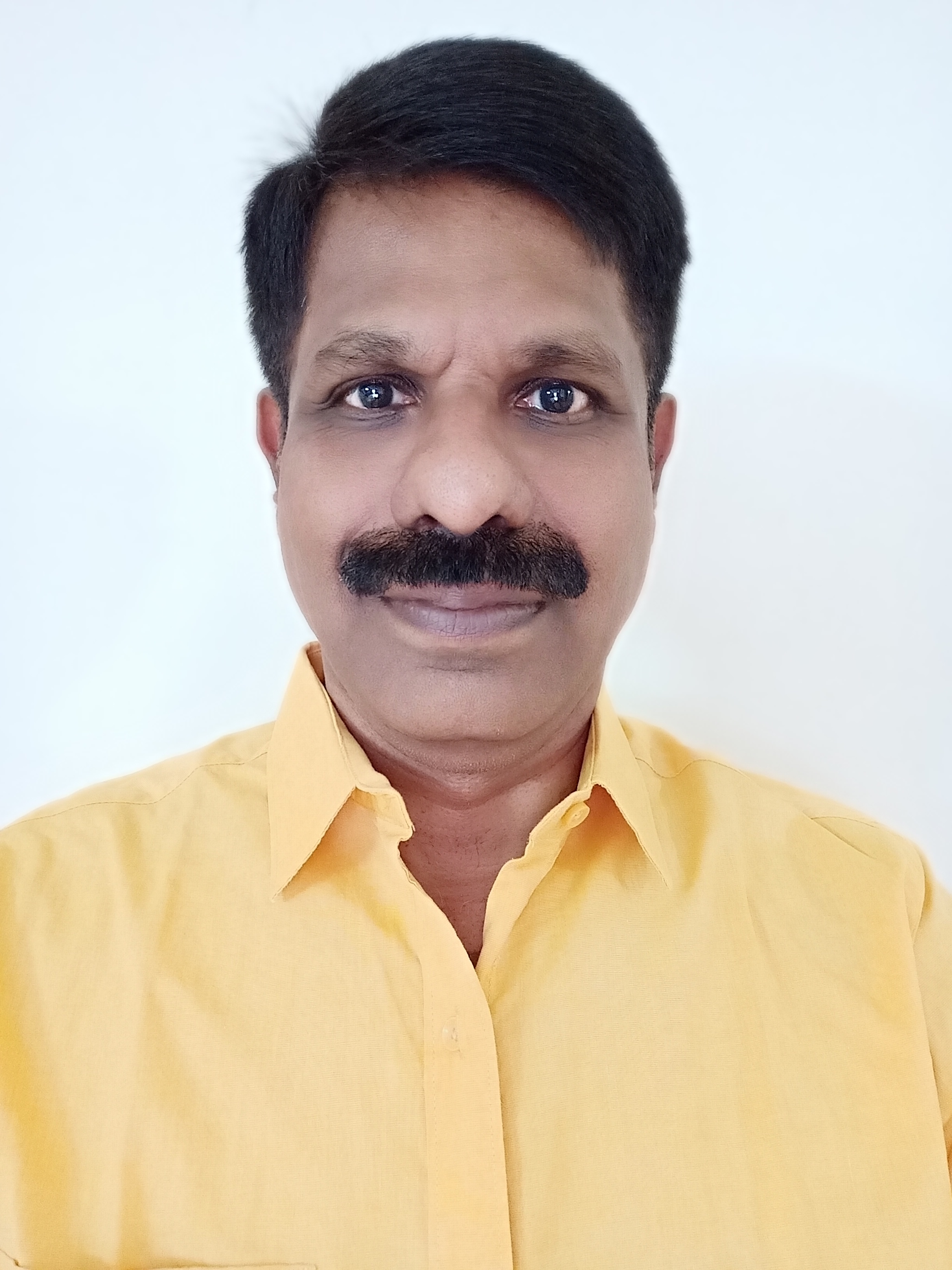 Professor of Mathematics
Research Areas: Complex Dynamics, Fractals and its applications, Computational Complex Analysis.
Office Room No.:

E-207, E-Block

Institute:

IIT Guwahati

Phone:

+91-0361-258 2608

Fax:

+91-0361-258 2649
Location:

Department of Mathematics

Place:

Guwahati-781039, Assam, India

Email:

mgpp@iitg.ac.in

Website:

www.iitg.ac.in/mgpp
IIT Guwahati Faculty/Researcher Profile System Link: Click here
Resume
I was born and brought up in Madurai, Tamil Nadu, India. I finished my schooling from St. Mary's Higher Secondary School, Madurai in 1986.
Education
Doctor of Philosophy
May 1998
IIT Kanpur
Thesis: Dynamics of certain Entire Functions arising from Separately Convergent Continued Fractions
Supervisor: Professor G. P. Kapoor
Master of Science (Mathematics)
April 1991
Madura College
Madurai Kamaraj University, Tamil Nadu, India
Bachelor of Science (Mathematics)
April 1989
Madura College
Madurai Kamaraj University, Tamil Nadu, India
Professional Experience
Professor
30-Nov-2013 - Present
IIT Guwahati
Associate Professor
24-May-2011 to 29-Nov-2013
IIT Guwahati
12-May-2010 to 23-May-2011
IIT Jodhpur/ Rajasthan (On lien from IITG)
08-Nov-2005 to 11-May-2010
IIT Guwahati
July 2008 to June 2009
IIT Patna (On Secondment from IITG)
Assistant Professor
01-Jan-2001 to 07-Nov-2005
IIT Guwahati
Senior Lecturer
26-Mar-1999 to 31-Dec-2000
IIT Guwahati
Lecturer
01-Apr-1998 to 13-Jan-1999
PSG College of Technology
Participation in Administration and Academic Committees
At IIT Guwahati
Head of the Department of Mathematics
03-Jan-2020 (AN) to 13-Jan-2021 (FN)
Interim Registrar
01-May-2019 to 19-Dec-2019
Member of Departmental Faculty Advisory Committee (DFAC)
21-Feb-2017 to 31-Dec-2018
Dean of Academic Affairs
16-Dec-2014 to 19-Aug-2019
Associate Dean of Faculty Affairs
01-Sep-2014 to 06-Apr-2015
Faculty Incharge, Peer Review
08-Aug-2015 to 15-June-2016
Member, Institute Postgraduate Programme Committee
May 2012 to August 2013
NPTEL-II Mathematics Discipline Coordinator
June 2009 to April 2010
Convener, Institute Time Table Committee
April 2006 to July 2008
Organizing Chairman, JAM 2007
June 2006 to May 2007
Chairman, GATE 2006
June 2005 to May 2006
Vice-Chairman, GATE 2005
June 2004 to May 2005
NPTEL-I Core Sciences Discipline Coordinator
2003 to 2006
Member, Institute Undergraduate Programme Committee
May 2002 to April 2006
Participation in Administration and Academic Committees
At Other Institutes
Member of Board of Studies for Mathematics, SAS, VIT Chennai
July 2021
External Member of Task Force for Introducing New Academic Programs at IIT Ropar
August to September 2020
Member of Mathematics Curriculum Committee in AICTE-Model Curriculum for UG Degree Courses in Engineering & Technology
January 2018
Member of the Senate of IIIT Guwahati
September 2014 to December 2019
Member of Board of Governors of IIIT Guwahati
July 2015 to August 2019
Support in Administration and Academic Affairs of IIIT Guwahati
June 2013 to December 2014
Member of Board of Governors of NIT Manipur
January 2015 to 24-Aug-2018
Academic Coordinator and Convener of Faculty Affairs of IIT Jodhpur
June 2010 to May 2011
Associate Dean of Academic and Faculty Affirs of IIT Patna
January 2009 to May 2009
Faculty Incharge of Academic Affirs of IIT Patna
July 2008 to December 2008
Teaching
I teach Mathematics courses at various levels, namely, undergraduate, postgraduate and doctorate. I prefer to teach courses in analysis.
Presently Teaching
Taught Earlier
Research
Working on research problems in the areas of holomorphic dynamics, chaos theory, applications of fractals, continued fractions, etc.
Contact
Postal Address:
Department of Mathematics,
IIT Guwahati,
Guwahati-781039,
Assam, India
Phone:
Office:+91-0361-2582608
Residence:+91-0361-2584608