How to GENERATE or RECOVER your library account password.
1. Visit: http://bidya.iitg.ernet.in/opac/

2. Click on "My Account"

3. Click "Generate / Forgot Password" at the bottom.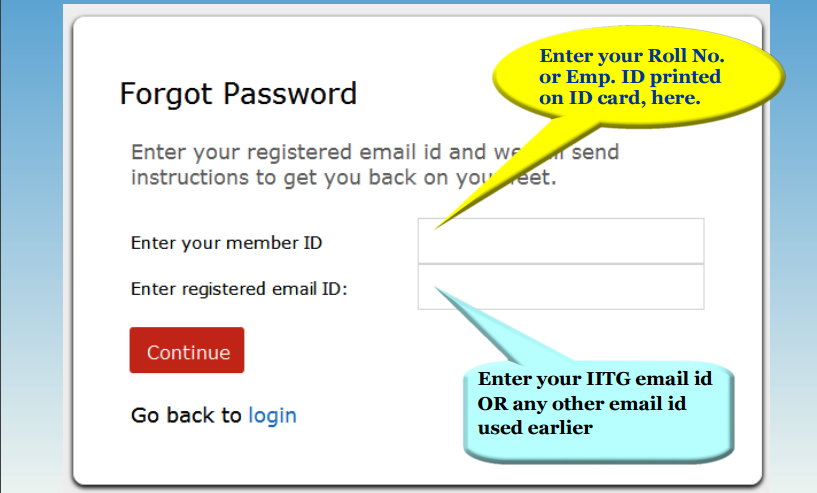 4. Insert your Roll No./Emp. ID (printed on your ID Card) as Member ID.

Remember: insert the full email ID eg. abcd@iitg.ernet.in/ abcd@gmail.com AND NOT simply as abcd.

5. Click "Continue".

You will receive an email containing your password.