Future Perspective of Bioresource Utilization
Indian Institute of Technology Guwahati, India
& GIFU University, Japan
Confirmation Letter
A registration confirmation letter will be sent to you via e-mail on receipt of the payment.
Bank Name:
Address:
Account Name:
Account Number:
Account Type:
Branch Code:
Swift Code:
IFSC Code:
State Bank of India
IIT Guwahati, Kamrup, Assam, India - 781039
IJBS2017
37110902400
Current
14262
SBININBB159
SBIN0014262
Registration fee can be paid through Internet Banking using the account details mentioned below. Please email the transaction receipt to ijbs2k17@gmail.com. The subject line of the email should be 'Transaction Receipt for Registration Fee Payment'.
If you wish to pay by Demand Draft (DD), please email a scanned copy of the DD to ijbs2k17@gmail.com. with subject line 'Demand Draft for Registration Fee Payment' and send the DD by post to the contact address mentioned on the website.
* This fee applies to all guests of the conference (in exception to the ones listed in separate categories). This fee includes full access to all conference activities as mentioned above. This fee also applies to Post-doctoral researchers. Also the fee is non-refundable.
Prof. Vimal Katiyar I Prof. V S Ramgopal Uppaluri
Coordinators (India)
Department of Chemical Engineering
Indian Institute of Technology Guwahati
Guwahati -781 039, Assam, India
Phone: +91 361 2583550, 2582260 Fax: + 91 361 258 2291
Mobile: +91 96784 77401, 78961 23664, 94401 06998
E-mail: ijbs2k17@gmail.com
Prof. Akio Ebihara
Coordinator (Japan)
Faculty of Applied Biological Sciences,
GIFU University, 1-1 Yanagido, Gifu,
Gifu Prefecture 501-1193, Japan
Fax: +81-58-293-2003
E-mail: aebihara@gifu-u.ac.jp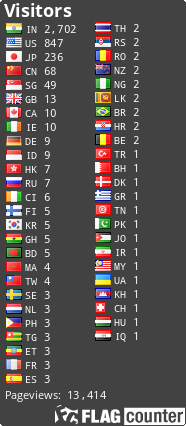 © Copyright 2017. CoE-SusPol. All Rights Reserved..