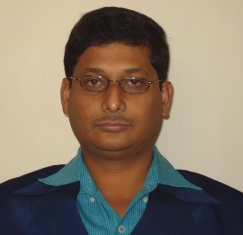 Homepage
Ph.D. (IIT Guwahati)
Designation:
Professor and Associate Dean, Infrastructure, Planning and Management
M.K. Bhuyan joined the institute in 2008.
Contact Details
Office Address
: Room No. 002, EEE Department, IIT Guwahati, Guwahati-781039, INDIA.
Phone:
+91-361-2582523 (O)
Fax:
+91-361-2582542, 2690762
Email:
mkb[AT*]iitg.ac.in
Research Areas
Image & Video Processing, Computer Vision, Machine Learning & Human Computer Interactions (HCI),Virtual Reality & Augmented Reality.