Spot Round of Admission of MTech Programmes August 2020
List of Eligible Candidates for SPOT Admission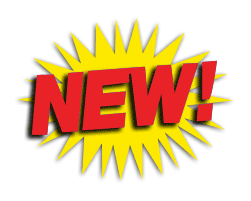 1) Civil Engineering
2) Electronics and Electrical Engineering
3) Mechanical Engineering
Following vacant seats are available after Round E from COAP as on 21st Aug 2020
Programme Code

Name of the Programme

Open Merit

EWS General

OBC-NCL

SC

ST

Total

Grand Total

Electronics and Electrical Engineering

M0201

Communication Engineering

0

2

5

0

0

7

22

M0202

Power Engineering

0

0

2

0

0

2

M0203

RF and Photonics

4

1

3

0

1

9

M0204

Signal Processing and Machine Learning

0

0

0

2

1

3

M0205

VLSI

0

0

0

0

0

0

M0206

Systems, Control and Automation

0

0

1

0

0

1

Mechanical Engineering

M0301

Aerodynamics and Propulsion

0

1

3

1

1

6

16

M0302

Computational Mechanics

0

0

3

0

0

3

M0303

Manufacturing Science and Engineering

0

3

4

0

0

7

M0304

Fluids and Thermal Engineering

0

0

0

0

0

0

M0305

Machine Design

0

0

0

0

0

0

Civil Engineering

M0401

Earth System Science and Engineering

5

1

3

1

1

11

21

M0402

Environmental Engineering

0

2

1

1

0

4

M0403

Geotechnical Engineering

0

0

0

0

0

0

M0404

Infrastructure Engineering and Management

0

0

0

0

1

1

M0405

Structural Engineering

0

0

0

0

0

0

M0406

Transportation Systems Engineering

0

0

0

0

0

0

M0407

Water Resources Engineering and Management

0

1

3

0

1

5
Eligibility for Participating in the Spot Round of Admission:
Candidate should have applied online (including payment of application fee as successful) to IIT Guwahati M.Tech. Programmes under Regular Category with valid GATE against the web advertisement in March-April 2020.
Candidates should NOT have got seats by IIT Guwahati in any of the Rounds of COAP-2020.
Candidates should NOT have accepted or joined seats in MTech Programmes of any of IITs which have participated in COAP-2020.
Mere invitation and participation in Spot Round Admission does NOT guarantee seats/ admissions.
Steps to participate in the Spot Round
Step-1 Registration
Candidates are required to fill up the following link or scan QR code before 5 PM, 23rd Aug 2020. Registration will be closed after this time
https://forms.office.com/Pages/ResponsePage.aspx?id=jacKheGUxkuc84wRtTBwHMqYXeseN5hHrYQiPqyWFcFUNkowOU8xSldaUjY4VjlXNFNQVVdNT1E2Ny4u
Step-2 Adding Payee
All the candidates who wish to participate in the spot admission are required to add following Payee from your net banking account before 5 PM, 23rd Aug, 2020.
Account Holders Name: IIT Guwahati Students Fee
Account No: 34961184753
IFSC Code: SBIN0014262
Bank name: State Bank of India (India)    Branch: IIT Guwahati
Candidates must be ready to pay seat booking fee for Rs.17,950 (for General, OBC-NCL) and Rs.12,950 (for SC, ST, PwD) immediately if the seat is offered in Spot Round, and start attending the classes from 4th September 2020
Step-3 Call from IITG Official and Payment
Depends on the merit list officials from IIT Guwahati will contact candidates and inform the vacant seat information, interested candidates need to pay the seat booking amount immediately(maximum 30 minutes only will be given). Since officials cannot call next candidates without confirmed payment, payment need to be made within thirty minutes and send receipt to the following officials email ID:
Mechanical Engineering Official Email: sajan.kapil@iitg.ac.in or pandabiranchi@iitg.ac.in
Electrical Engineering Official Email: rishi.k@iitg.ac.in or mahimaarrawatia@iitg.ac.in
Civil Engineering Official Email: maurya@iitg.ac.in or johan.ninan@iitg.ac.in
Notification in Downloadable Format
************************************************